This is my dad's guitar, I don't know when or where he bought it.
I haven't found anything about this guitar on the internet and nothing in this forum.
It has no S/N, only a 'Made in Japan' sticker on the back of the head.
It's not really in a good shape, but I am about it restore it soon.
I thought it would be interesting to post this here.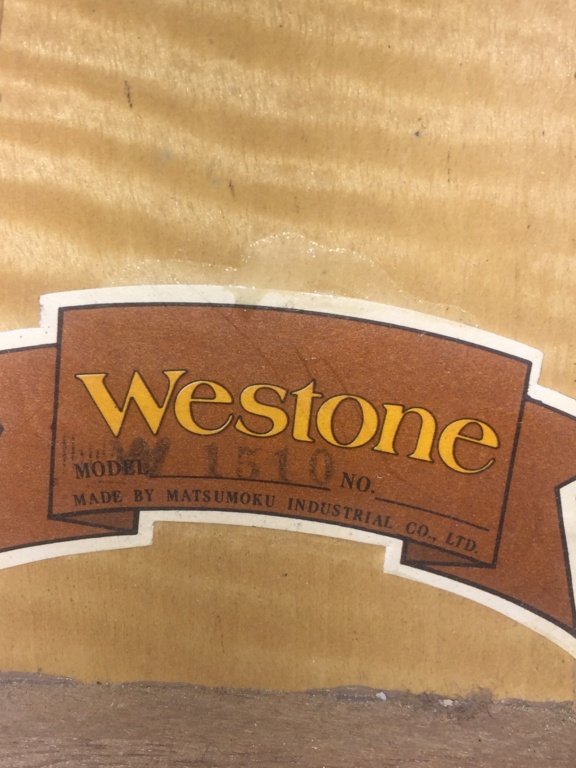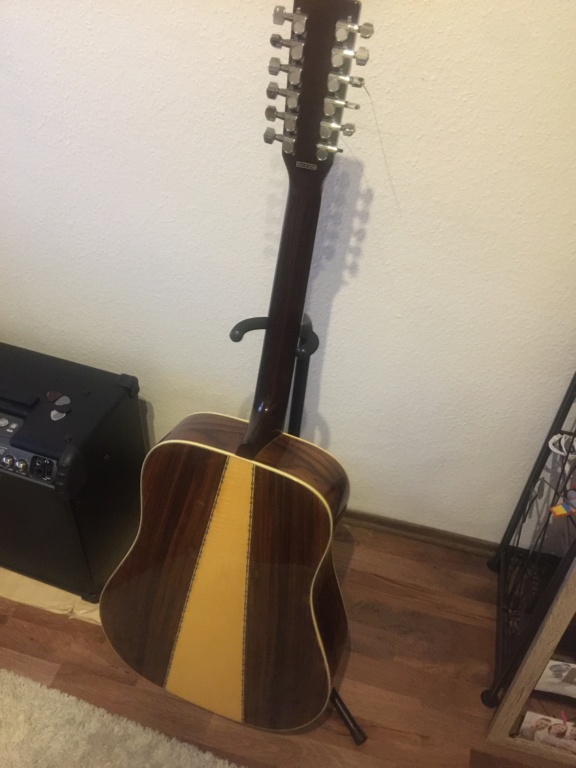 baddie

Newbie




Number of posts

: 2


Registration date :

2018-07-29



Hi baddie and welcome.

That's a beautiful guitar right there! And as you've discovered we have very little info on the Westone acoustics; documentation on these is as scarce as chicken lips.

We do know that the build quality on these is above average with premium woods and generally excellent fit and finish. Matsumoku seems to have built most of these in the mid to late 70's, possibly spilling over into 1980'sh.

However, most of their output was done for other companies under different labels, notably Aria. And they released a few of these models under their own (Westone) brand.

If you browse old Aria branded acoustics you are likely to eventually find something very similar if not identical. That said, twelve string models are particularly difficult to find. I came up empty handed on a quick look.

Concerning "restoration" just what exactly is wrong with it? Can't tell from these pix.
If you'd like input from the folks here I suggest you start a new thread under the Technical or Member's Forum and post some specific details--and pictures (we love guitar porn here!).
_________________
"A little song. A little dance. A little seltzer down your pants." -Chuckles the Clown

GUITARS
: https://legend.barryeames.com/guitars.html
MUSIC/PIX/VIDEOS
: https://getback.barryeames.com (including Spectrum ST)
Hey Barry,
Thanks for the reply and the information. The Aria 12 Strings indeed look similar my fathers W1510.
I think 'restoring' is the wrong word, it's more like a polishing.
One tuning key and 7 bridge pins are missing. I already ordered everything I need and I hope everything fits. I haven't told my father anything and I want to surprise him with his guitar back in shape.
I'm gonna open a new thread as soon as I get home this weekend and work on that guitar.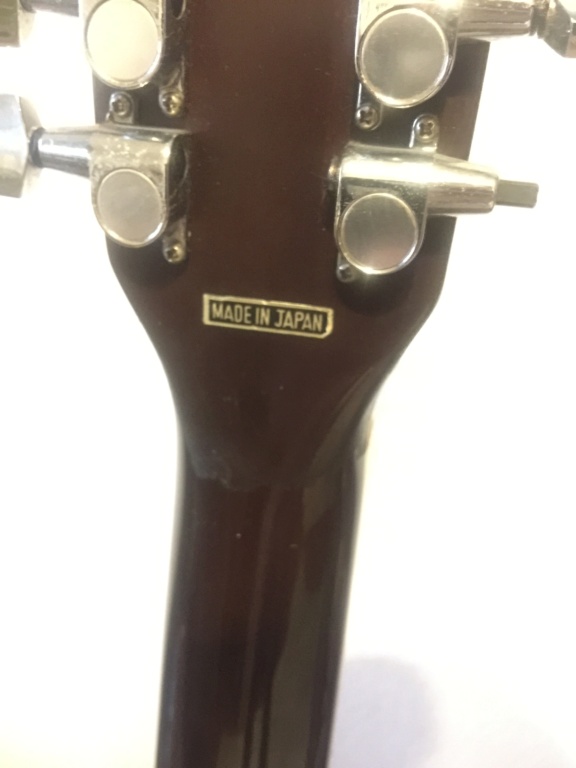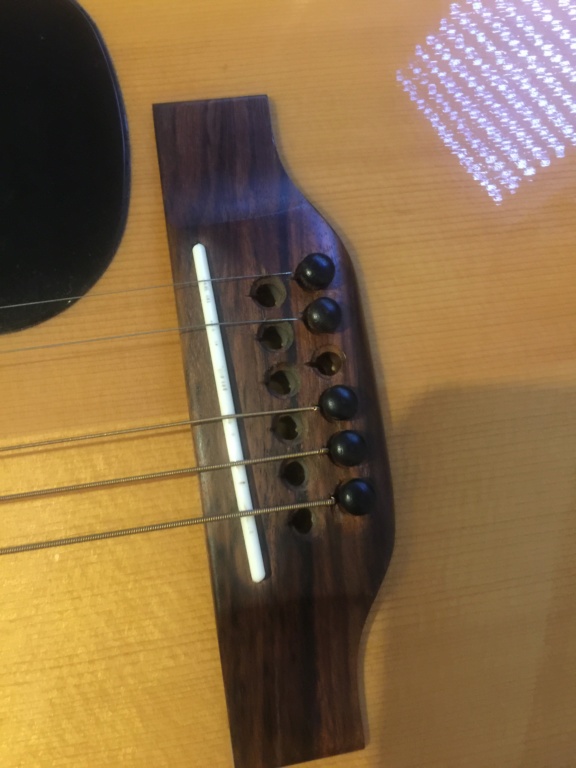 baddie

Newbie




Number of posts

: 2


Registration date :

2018-07-29



Good on ya, your dad will be pleased.
Looks like all you need is a new tuner and some bridge pins.
Give that fret board a good cleaning and oiling, the neck a tweak if it needs, and you're good to go!
Glad to hear there's nothing structurally wrong, 12's exert a tremendous tension and over time can lift the bridge and cave in the sound hole.
Shout if you need help with anything. Lots of good guys here to help.
_________________
"A little song. A little dance. A little seltzer down your pants." -Chuckles the Clown

GUITARS
: https://legend.barryeames.com/guitars.html
MUSIC/PIX/VIDEOS
: https://getback.barryeames.com (including Spectrum ST)
Similar topics
---
Permissions in this forum:
You
cannot
reply to topics in this forum