I was bought this guitar 8 years ago and never got around to learning how to play! time has come to sell it but have no idea on what it would be worth! it is in pretty mint condition with only a few little scratches from when it was used before i had it! I think the colour is the silverstone?!

Would only sell it within the uk, anyone got any idea's on value? thanks for any help!

laurendo14

Registered Member




Number of posts

: 3


Registration date :

2012-02-28



Pretty mint means little without pictures. Search ebay for completed listing to get a range of what they have been going for lately. There has been a glut as of late on these online.

Welcome to the forum.
Thanks for the reply iceman. Will put some pics up now.. or at least try!! Ive had a quick search on ebay but have not been able to find any the same as mine apart from two very similar in the usa!?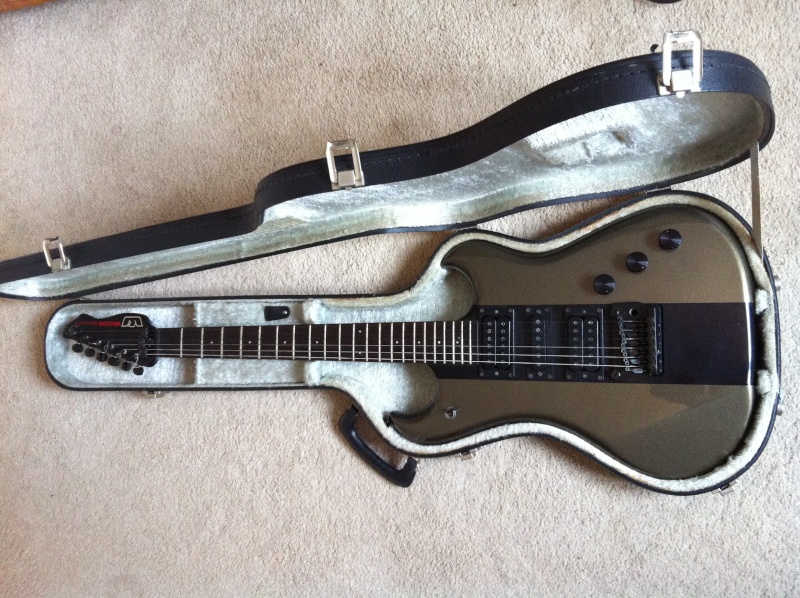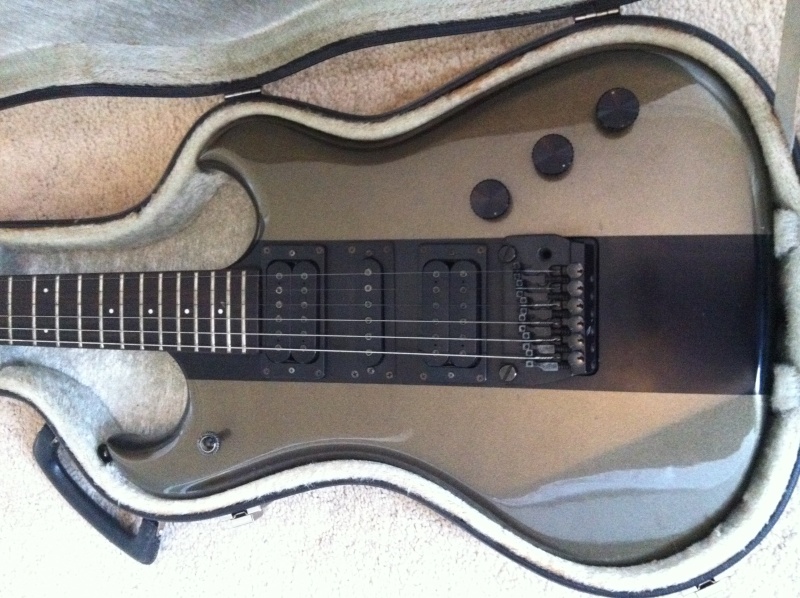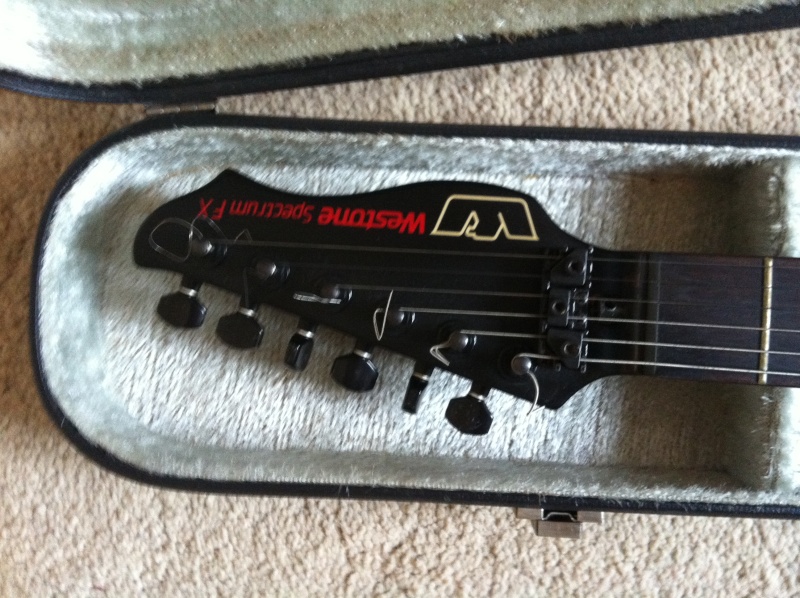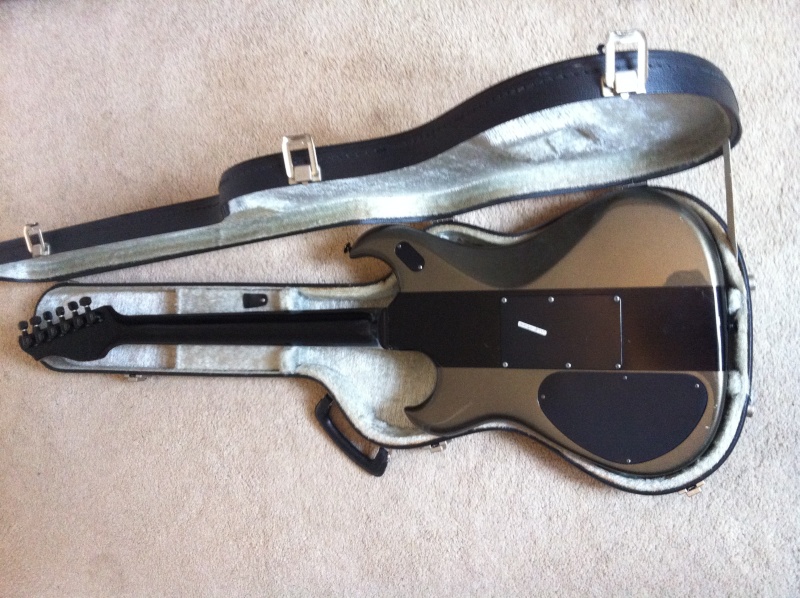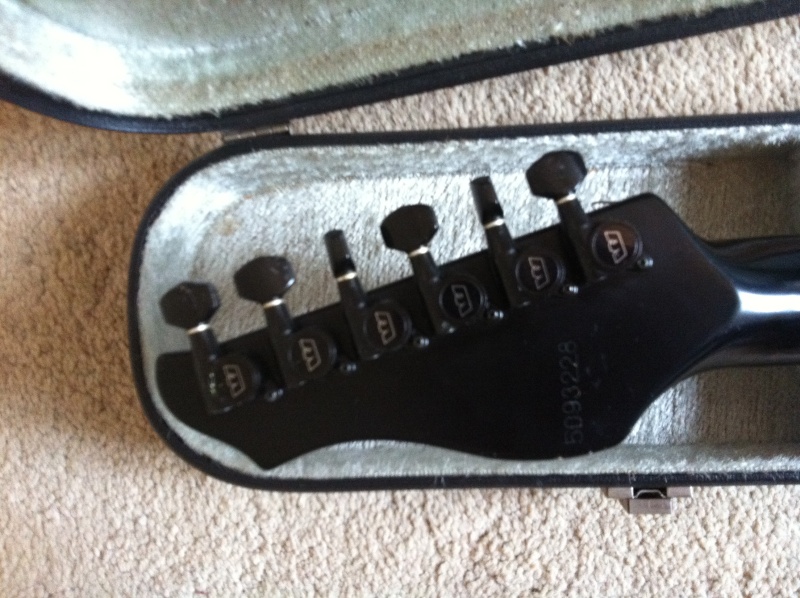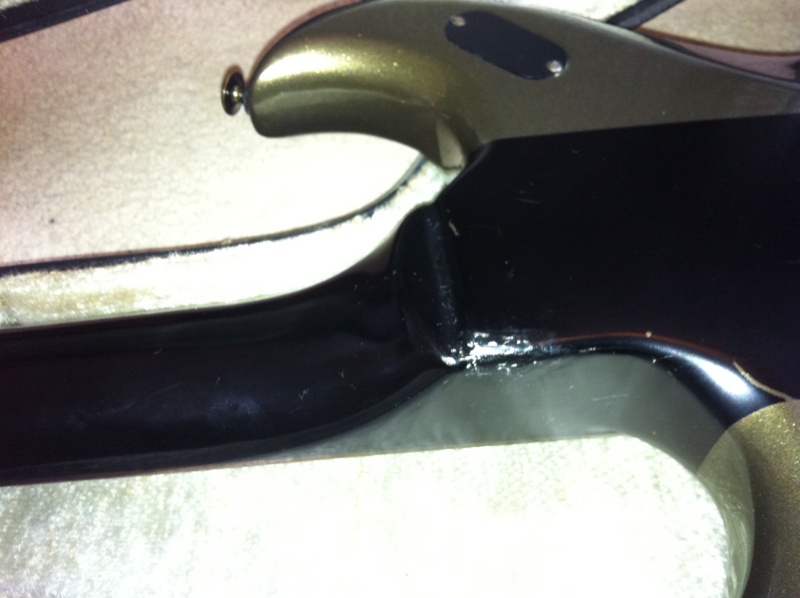 laurendo14

Registered Member




Number of posts

: 3


Registration date :

2012-02-28



Looks to be in good shape (except the last picture

) and all original, sweet guitar. They were made in three colors- red, black and silverstone (which is your color) in 1985 when it was made. I've seen that color quite often, in fact they seem to be the most common along with red. They are fetching around $350 - 450 in the US from what i've seen, not sure about the UK. I'd keep it, the quality of that guitar is excellent and they should be worth alot more than they are.

hobster

Senior Member




Number of posts

: 681


Age

: 48


Location

: Eugene, Oregon


Registration date :

2009-08-16



Looks OK, too though it's missing the Wang bar and the collar that the Wang bar sits in. Good luck with the sale man; these are a fine guitar!!

_________________
FWIW, an after market esoteric nut is a solution to a problem that doesn't exist, and a great way to convert your money into someone else's.

corsair

Administrator




Number of posts

: 5703


Age

: 59


Location

: Takura, Australia.


Registration date :

2008-04-08



Gorgeous, you've kept her in nice shape too. If you're selling to buy another guitar, you won't find a better guitar for the price that this one will sell for, if that makes sense.

It's true. You may get $400 USD for it, but chances are that whatever you buy will not be better than what you just sold. So don't sell it unless you have a specific guitar in mind that you really want. Sorry, that was confusing.

The Chad

Financial supporter




Number of posts

: 2678


Location

: Harrisburg, Pennsylvania


Registration date :

2011-02-01



I have the wang bar but forgot to put it on

It is in great condition mainly because its not been used the past 8 years, has just been sitting in the case!
If i could play it i'd definately keep it but unfortunately i cant. It seems a shame for it to be unused, someone who plays and loves guitars will appreciate it a lot more than i can. I took it to a guitar shop today to check everything is still working fine and it all is perfect, sounded really good!
They have said it should fetch about £300... have put it up on a few sites for sale but if i hear nothing it's fate will have to go to ebay!
thankyou for all your replies!

laurendo14

Registered Member




Number of posts

: 3


Registration date :

2012-02-28



Beautiful guitar! to bad I don't need one at the moment


light01

Registered Member




Number of posts

: 15


Registration date :

2012-07-24



That thing is sweeet. I am currently trying to trade a dude out of a white Electra that is similar. If that that was in the US I would be all over it.

jegtar

Registered Member




Number of posts

: 7


Registration date :

2012-07-21




---
Permissions in this forum:
You
cannot
reply to topics in this forum